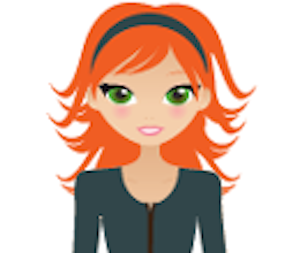 Here are four updates from people who had their letters here answered in the past.
1. My boss brings her dog to work and he pees by my desk
I promised to update after quarter end, which comes up in July, but I just wanted to shoot over a quick update before then, because there has been at least some progress. To warn you: it's kind of a mixed bag.
Christie has now begun to put Ricky in her office with the door closed and work in an empty space on the other end of the office so that he won't distract her. This is, obviously, worse than the previous situation. I have on two occasions (so far) snuck him out for a walk while she's gone and put him back in her office before she notices. I also bought him a few relatively cheap toys (a treat puzzle and a squeaky bone), which I keep in my desk and pull out when she's otherwise occupied. Quarter end will be overtime hours, and I'm not sure it'll be a sustainable system then, but I just wanted to let you know that Ricky is at least getting walks now.
Your commenters have also been very helpful in making me reflect on Christy as a person rather than her management style, and though it's not a fun feeling, I have come to accept that it's okay to not like her because of this. I try to give everyone the benefit of the doubt as much as possible, but this isn't the mark of a good person. So thank you AAM community! 🙂
To the person who advised stealing the dog: my friends and I have been debating the difference between "stealing" and "rescuing" and we've come to the conclusion that it's not a feasible solution at this time. But it's a good dream.
2. My boss and I keep accidentally wearing the same thing (#3 at the link)
I wrote to you earlier about being worried about dressing too much like my boss, and I'm so glad I did! Everyone was so supportive in the comments, and it really eased my mind. It's my first office job in years (I was in healthcare before, so everyone wore scrubs) and I wanted to be sure I wasn't being weird. But my manager thought it was hilarious that I wrote to you (I told her about it), and now we laugh about our "twinning" outfits. We're both wearing pretty pink shirts and jeans today and my boss made a joke about our "spring time look connection."
Thank you for all the support!
3. My coworker reacts badly when I won't come in on my days off (#4 at the link)
I finally took the advice of everyone and laid down the law with the problematic coworker. As a result, she no longer asks me personally to fill in for her but simply has resorted to exaggerating injuries and claiming that she needs physical therapy so that she can take weeks off with no notice and continue doing whatever she's doing during work hours.
On the other hand, I learned through this experience as well as the comments on my original ask that these things are way beyond my control and that I was not in any way shape or form obligated to fill in for her when she demands just to make her happy. Her supervisor was away on personal leave but when he returns, I will be reporting to him regarding her transgressions.
4. Is sex a bad example in a work presentation? (#2 at the link)
Thank you for answering my question. Your last point about possibly encouraging inappropriate comments from others was something I hadn't thought of at all but I do take very seriously. So I will use other examples where I can and do without where I can't (and thanks to commentators for suggestions). For clarification we're not in a related field, though we work in an area where we do have to consider the occasional messiness of real lives so I'd expect colleagues to be reasonably grown up about things.
As it happens my second best examples on a number of points are around drug-taking, but this does seem to be a case where drugs are better than sex.