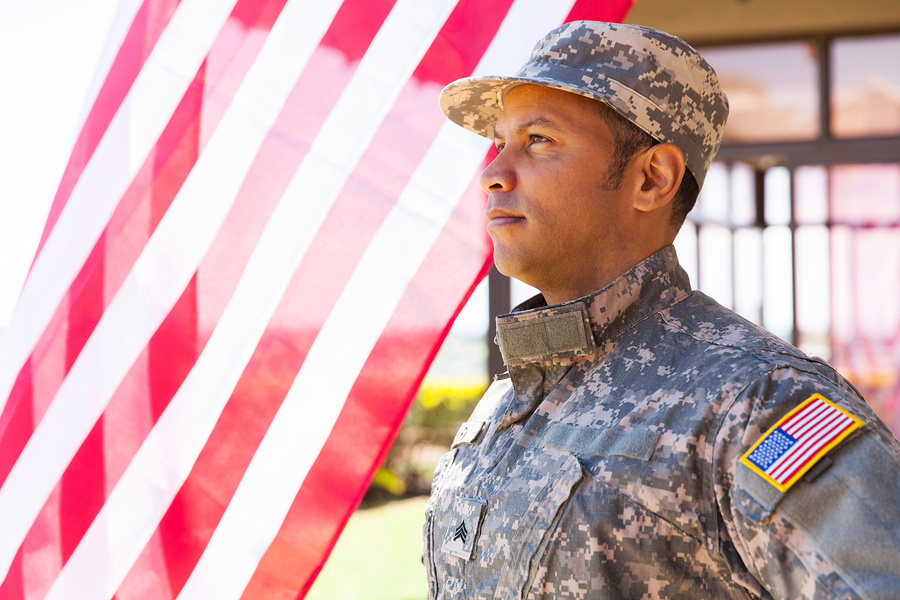 Although the veteran unemployment rate is the lowest it's been in decades, thousands of veterans return to civilian life each year and struggle to find a job after serving their country.
---
Fortunately, there are many programs and services available to veterans of all ages who need a little guidance in their job search. According to U.S. News & World Report, resources for veterans range from education to mentorships to career workshops and job fairs.
If you're a veteran struggling with unemployment, you're definitely not alone. Here are the best job search resources for veterans.
Education Programs
The Veterans Upward Bound program is a common resource for veterans looking to get a degree or certification and are hoping to develop their skills to make themselves more employable after serving.
By enrolling in the program, veterans will receive counseling, mentoring, and tutoring, in addition to academic instruction. If you want to complete your degree, Veterans Upward Bound is a great option, giving you access to the support you need to enter the workforce with in-demand skills and expertise.
Free Mentorships
American Corporate Partners is a great non-government resource for unemployed veterans. All veterans must apply to get into the free, yearlong mentorship program. But once admitted, every veteran is matched with a mentor who will help them define and achieve their career goals.
Some unique goals of this program include small business development, education on leadership and professional communication, effective career exploration, and helping veterans understand job opportunities.
Career Resources
Of course, career resources can help all job seekers, not just unemployed veterans. But for veterans who need that extra help to transition to civilian life, a career coach can be life-changing.
The problem with a lot of education programs is that they don't teach you how to get a job. At Work It Daily, we understand this better than anyone. We know how frustrating the job search process can be.
That's why we've created a FREE webinar describing the 8 Ways You're Being Shut Out Of The Hiring Process. We want to help all veterans achieve their career goals after coming home. With this free webinar, you'll gain the knowledge and confidence you need to find job search success!
We hope these resources for unemployed veterans will help you in your job search.
If you want to find out more of the resources available to you, check out our free resources page or our career growth club, where you can network with other veterans around the world, and have a career coach in your back pocket, guiding you every step of the way as you grow your career.
All veterans deserve a good job after serving. At Work It Daily, we're making it our mission to serve YOU.