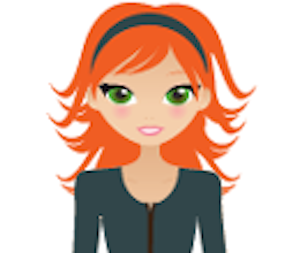 It's five answers to five questions. Here we go…
1. My coworker is routinely late to work because she stops for coffee first
I have a question about a coworker, Sansa, who is routinely ~5-10 minutes late (2-3 times a week). Her job does not require she be here at 9 on the dot. I know being a stickler about a few minutes is not good. However, every morning (not an exaggeration) she is late, she strolls in with Starbucks drinks/food … so in this case, it's not "traffic was bad" or "the kids weren't cooperating" — both of which I totally understand happen and aren't cause for concern. To me, this is a known discretionary stop on her commute and she should plan appropriately for it. If one day the milk steamer explodes and she is late because of that … well, fine, but this is happening SO often. Honestly it just drives me crazy, but I know I have a pet peeve for habitual tardiness.
A further concern is that we are in the midst of recruiting (two offers have been made to new grads and we expect them to start within two months). These new employees will be at the same level, and doing similar work at Sansa (they'll be more or less equals), and I'm worried Sansa is setting a bad precedent.
I'm not Sansa's direct manager, but I do have seniority over her (I'm middle management, she is entry level). Am I crazy for wanting to say something to her? I could go to her manager? He and I have a good relationship — we've been working together for seven years and I consider us friends. But that seems extreme.
I'm sorry to tell you this, but I think this is a you problem rather than a Sansa problem!
You have a pet peeve about habitual tardiness, but the fact that it's your pet peeve doesn't mean Sansa is doing something wrong. The way to solve this isn't to talk to Sansa, but for you to realize that this isn't really your business.
Many managers, including me, couldn't care less if someone is routinely five or 10 minutes late, as long as their job doesn't require coverage that starts earlier than that. The question for any manager should be: What is the work impact of this? If there's no work impact and Sansa is doing good work, who cares? I suspect you care because of the principle of the thing — it annoys you on principle that she doesn't take timeliness more seriously. But lots of things can annoy you on principle without it being something you should address.
Ultimately, if her manager doesn't care, why do you need to? And if you're thinking, "Well, her manager is making the wrong call" — it's not smart to nickel and dime good employees over five or ten minutes, especially when a lot of people value that kind of minor flexibility in their jobs. (Personally I'd be really annoyed if my boss gave me crap about being five minutes late when I was doing great work and it didn't have any impact.)
If your concern is that Sansa is setting a bad example for the two new grads who about to start, that's something for those new hires' managers to deal with. If you're their manager and you really need them to arrive at 9 on the dot, then you can let them know that — saying something like, "You might see some people come in a little later than that, but for our work it's really important that you're here on time because of ____." (But if you can't figure out what to fill in the blank with, that's a sign that you don't have a reason to require that.)
2. I waited for a man to chivalrously open a door for me while I was interviewing
I have been a stay-at-home mom for about 16 years, but have been working part-time jobs and most recently have been running my own cooking business. I am trying to get back into a professional, corporate position. I had an interview with the VP of HR in his office. When the interview was over and we went to leave, I walked to the closed office door and he was right behind me. I hesitated when we got to the door so that he could open the door for me. Which he then did.
I have no problem opening my own doors, so I don't know why I didn't just open the door myself!?! I know it's not a big deal at all, but do you think this looked bad like I'm some sort of passive, old-fashioned, out of touch woman?! I expect my husband to open doors for me if we're out and about, but I think men and women are equal!! I'm still waiting to hear if I got the job … it's between me and one other candidate. She probably opened the door herself.
It's true that it wasn't ideal and in general you don't want to wait for men to open doors for you in a professional context, but I wouldn't worry a ton about it. There are other explanations for why you could have paused there — like that you were letting him take the lead because he was the "host" of your visit, not because he was a man, etc.
It is true that I'd be concerned if I saw a lot of indications from a candidate that they expected gender-based chivalry in the workplace, but one pause at a door probably wouldn't add up to that. Give yourself permission not to worry about it!
3. People in my new office talk non-stop over the cubicle walls
Am I just a jerk or am I right in thinking this? I recently started on a new job where I get my own cubicle (no more sharing desks) so that is pretty exciting! That being said, cubicle etiquette is a little new to me. The problem is, all the people around me talk non-stop over the cubicle walls. For example, two people directly to my right talk over their shared wall for hour-long conversations at a time (work-related, but still frustrating). As I write this, they've been speaking for over two hours almost without break (I timed it).
Am I wrong in thinking that if your conversation is going to be longer than a minute or two, you should probably try to find a private room so you don't disturb the people around me? It surely seems like that'd be more beneficial than talking to a wall anyway. I have a lot of trouble focusing with constant chatter in my ear. I tried bringing noise-canceling headphones to work, but there's still just enough noise that I can't focus on anything else.
I agree with you, as will lots of others, but ultimately this really depends on the culture of your workplace. If it's an office where lots of people do a lot of talking over cubicle walls, that's just the culture there … and they're not really being rude by participating in that culture and following its norms. If it were just a few people, you could try saying something (like "I'm sorry to ask but I'm have trouble focusing — would you mind going to a conference room?") but if it's everyone around you and you're the new person, that's not likely to solve it.
It might be worth experimenting with what you're playing in those noise-canceling headphones — if you tried music before, try white or pink noise now, and vice versa. (The comment section on this post has a lot of suggestions of specifics to try.) Otherwise, you may need to hope that in time you get used to working with conversation around you and that you'll be able to tune it out. That does happen for some people — look at reporters who write on deadline in crowded open news rooms! — although I suspect not for everyone. (Although it's actually easier if there's so much conversation around you that it can become one big blur; it's harder when you're hearing just one conversation.)
4. Do I need letters of recommendation from my high school teachers?
I don't know if you've answered something like this before, but I'm sending this in on my friend's behalf. We graduated high school about a year ago, and we're both in college. Recently, her parents have been hounding her about collecting letters of recommendation from high school teachers. We are both confused at their fixation on receiving letters of recommendation from old teachers without need. What could be a possible application of letters of recommendation from your old high school teachers? They presumably want her to obtain them in order help with searching for a job, but are they even useful as references when looking for a job that will require listed references? Do interviewers even take letters of recommendation anymore? The situation is baffling to the both of us.
Yeah, you're not going to need those.
First, you're right: the vast majority of employers don't want letters of recommendation anymore; they want to actually speak to references so they can ask their own questions. (There are some exceptions to this, like academia and law, but those are exceptions.) Second, references from high school teachers are going to be of really limited value regardless. Managers from part-time jobs, if you have them, will be better.
That said, with the types of jobs you're applying to as a college freshman, it's possible that letters of recommendation could have some limited value just because you don't really have "references" in the traditional sense at this point and really, when you're hiring people without much work experience, there's such limited data that it's all a bit of a crapshoot. But you absolutely do not need to be out there collecting letters, definitely not with the fervor your friend's parents are approaching it with.
It would be one thing if your friend was looking for a reference and her parents said "what about your newspaper advisor from high school who liked you so much?" … but hounding her to do it just as a general rule falls pretty squarely in the category of "don't take job search advice from your parents."
5. How did phone interviews work before email and cell phones?
Yesterday, I telling a friend about how my organization only started doing any kind of phone screen about six months ago and how before that, they just brought a bunch of folks in for interviews. My friend said "why?!" My theory is that it was the result of never updating process, that back in the day, before people had cell phones, hiring managers probably couldn't reach applicants during work hours. I don't imagine people could use their work phones. Perhaps they could schedule phone screens in which they called applicants at home, but not everyone would be able to make that work. So then we got to thinking about how one would schedule a phone screen (or even an in-person interview). We had email by the time we graduated college, which seems like it probably really helped with hiring processes. I guess before that, one could leave a message for an applicant at home and they could call from a pay phone during work hours … but what about before answering machines? Did scheduling an (in-person) interview require writing letters back and forth?
This conversation occurred on the occasion of my 39th birthday, which means that I am more often on the "you don't understand how things were" side of conversations these days. But now I am very eager to learn about hiring processes in years predating answering machines. I would love to hear about it through the lens of AAM reader experiences!
Interesting! I'm six years older than you, which means that when I was first entering the work world email was just starting to become a commonplace thing and it definitely wasn't something that had become a standard part of hiring correspondence. And I can barely recall how we did it, although I do remember applying for jobs by fax (!) and setting up interviews by phone. And I bet that you're right about your theories about phone interviews — the logistics would have been a lot trickier.
People of the right age whose memories have not abandoned you: How did this work?