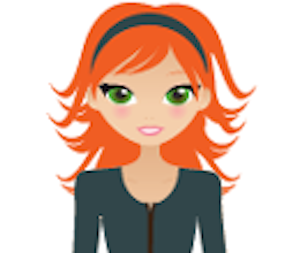 It's five answers to five questions. Here we go…
1. Interviewer asked me how much I wanted the job on a scale of 1-10
I recently had an interview with an organization I had been excited about. At the end of the interview — after I asked my questions and before I left — the interviewer said, "one last question: on a scale of 1 to 10, how much do you want this job?" I hedged a little but he wanted an answer, so I eventually said 8 — although I'm not sure I was convincing, because that question really turned me off. Am I off-base in thinking this is a weird and useless question? Is the "right" answer just to pick a number 8-10 and explain why?
Ugh, what a terrible question. Someone who asks a question like that is probably looking for you to answer 10, because someone who asks a question like that is someone who thinks a candidate should be super committed to the job, without a lot of room for nuance (and without taking time to go home and reflect and, you know, actually see the details on an offer). It's also a power play because it's asking you to answer something I suspect they wouldn't have been happy about being asked themselves. And it's also kind of old-school in a bad way, like people who think every candidate should "ask for the job" or they're not really interested.
If this interviewer would be your boss, I'd be wary.
2. I was recognized for Administrative Professionals Day, but I'm not an admin
Wednesday of this week was Administrative Professionals Day, and to celebrate, I was surprised with a small token of appreciation, left in my office. It was a sweet gesture, but with one problem: I'm not an admin. Honestly, I don't even do administrative work for my department.
Apparently a number of people were recognized, and only two of them would be considered admin professionals. Unfortunately, the rest happened to be young women who were fairly new to the organization, regardless of their job title or duties.
Is this something I should address, and if so, with who? It seems like one of those "good intentions, but wildly missed the mark" moments that might not be worth getting into.
Ugh, yes, please say something. It's wildly sexist and offensive that your office (or someone in your office) has categorized all young women with doing admin work.
There's nothing wrong with admin work! But this would be like categorizing all the men in your office as janitors or I.T. people.
Frankly, it's time to get rid of this patronizing day entirely (if we truly want to recognize admins, let's pay them better and show them year-round respect), but at a minimum, please ensure your office doesn't lump all young women into it by default. If you don't know who was responsible, I'd start with talking to whoever normally might handle recognition (HR? an office manager? your boss?) and go from there.
3. How can I end our birthday lunch tradition?
I lead a team that over the years has gone from six to two (besides myself) due to retirements and internal reorganization. My team has a tradition (pre-dating me) of going out to lunch for each team member's birthday, and the supervisor (me) buys lunch for the person we're celebrating. It used to be fun and a good way to build camaraderie. But now that there are only three of us, I'm wondering if there's a graceful way to end this tradition. I would still be happy to bring in a birthday treat, but I don't enjoy these lunches and they take a lot of time out of the day. However, one of my supervisees truly relishes getting a free meal and getting to take an extended lunch break, to the point where she starts planning at the beginning of the month a birthday that won't happen until the 20th. Any advice?
This is tricky, because the tradition pre-dates you and also because it's easier to argue for ending this kind of thing when a team gets bigger than when it gets smaller. That said, because you're personally paying for it, you're certainly justified in deciding to end it … but if your only issue with it is the time it takes up and that you don't personally enjoy it, you might be better off sucking it up and doing it because your team likes it. We're only talking about two times a year, after all (or three, if your birthday is included). If your team was larger, I'd be more supportive of ending it, but having lunch with your staff two to three times a year is just not that big of a burden if it's meaningful to them.
That said, I'm curious about how the other employee feels. Is she enthusiastic about these lunches too, or might she prefer to get out of them? One option is to talk with her and say something like, "Now that the team is smaller, we don't have to use a one-size-fits-all approach for birthdays. Do you like our current system or is there something else you'd prefer for your birthday?" If it turns out she'd be relieved to get out of these lunches too, you could just take your birthday-enthusiast employee out on her birthday (inviting the other and leaving it up to her whether to join or not) and do cupcakes or something else for the other (whatever she prefers).
4. Listening to ASMR videos at work
Do you have any thoughts on listening to ASMR videos at work? It makes common sense to me to avoid videos with lip smacking, licking headphones, massages, role play, etc. However, there are other videos with rain sounds or tapping. I find those to very stress-reducing and a type of white noise that helps me focus. Is okay to listen to those at work on a work laptop with headphones? Or is ASMR fairly taboo at work?
Are you literally just listening, or is the video visible to people who walk by? If you're just listening and no one can see the video, go ahead and listen to whatever you want; no one will know. There are some exceptions to this, of course — you shouldn't listen to something that would be truly problematic if a colleague happened to realize what it was, like erotica because it's designed to sexually arouse, which is inappropriate at work, or racist screeds, which are inappropriate in life. But the types of videos you're talking about aren't in that category. (I agree, though, that you should avoid the stranger elements of ASMR while you're at work, like the role plays, etc.)
If your screen is visible, though, I'd be more cautious. Rain sounds over footage of a forest? Fine. A kindly woman in a low-cut top slowly tapping her fingers against different objects? Likely not.
5. Employers that want references early on in a hiring process
I was recently approached by a recruiter with a job opening (supervisory role) at a local company. I am currently in a similar role with another organization, and have the required skill set listed in the job description. The recruiter passed along my information to the company, and a phone interview was scheduled with another supervisor (if I were to get hired, this person would be my peer in the organization). The phone interview lasted 20-30 minutes, and went relatively well.
As the next step, the company asked me to complete an application. Problem is, the application requires me to list my references' contact info, and I am just not comfortable providing that information at this stage. I haven't even spoken to the hiring manager, and I don't want to give out my references' private information until I get at least some sense of whether or not this role is a good mutual fit. I asked the recruiter if I can leave my reference information blank until the in-person interview, but I got the sense that my response did not go over well. Does my approach seem reasonable, or is it off-base and likely to turn off potential employers?
It's not uncommon for some employers to ask for references up-front, but without any intent to actually use that info until they're in the end stages of their process. But they collect it up-front so that they have it and there's no delay when they're at the point where they're ready to use it.
That's great for them, but it's not so great for candidates, who can't know for sure when those references will be contacted and who might like to have more control over that (at least until the point where they've determined they're actually interested in the job). There's no point in using up your references' time before you even know how interested you are. Plus, there are some employers who contact references bizarrely early on, and you might not realize you're dealing with one of those until it happens.
So no, your request wasn't at all unreasonable. But if you're dealing with an overly rigid employer (or recruiter, in your case), you might encounter some push-back.