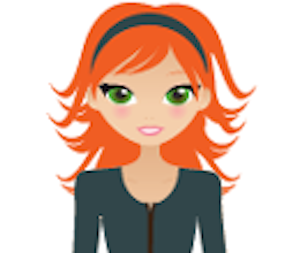 I often get asked for examples of good cover letters, and a reader recently sent me a great one that I want to share. This is a fantastic example of how someone without a ton of work experience (she's still a student!) can make a compelling case for why they'd be a good hire. When I talk about how your cover letter should present info about you that's not in your resume, this is what I'm talking about.
The caveats I've learned to give when sharing these:
• The writer has allowed me to share this here as a favor. Please remember she's a real person when you're commenting.
• This writer's voice is her voice. It will not be your voice, and that's part of the point.
• There is no single cover letter in the world that all hiring managers will love or that would be the right fit for every employer and every industry. This one works for the writer's particular context. But I receive letters every week from people telling me that moving in this sort of direction worked for them.
• Do not steal this letter or even parts of it. It works because it's so customized to the writer. It's intended for inspiration only — to show what the advice here can look like in practice. (Every time I print a cover letter here, it ends up plagiarized all over the internet.) Stealing it will doom you to terrible job search luck for the next decade.
First, here's some background from the writer:
I thought you might like to hear that I followed your advice for writing a cover letter, and it worked out great! I was applying for an internship with a fairly prestigious organization and there's some big competition for getting any kind of work with them. I have a pretty decent resume, but I'm still finishing my degree and have limited experience in my field, so I knew I'd need to sell pretty hard to have a shot.
Well, a couple weeks after I sent in my resume, I got a call from the hiring manager: their internship was already filled, but they thought they had an actual position for me with the organization that they thought I'd be a perfect fit for! When I went for the interview (where I used a lot of your tips to really wow them), they specifically told me that they've never received a cover letter like mine, and really emphasized how much it had impressed them, so much so that they wanted to find a spot for me with their organization.
Today, I got the call with an official job offer, and I'm absolutely over the moon. Thank you for your wonderful advice; this has given me my first step into the field I've studied for, and I couldn't be more excited!
Here's the letter, with identifying details changed.
Dear Hiring Manager,
It's with great enthusiasm that I am applying to be your next Intergalactic Service Intern. I know that my background and expertise would serve the Mars Agency well and leave a lasting impression in your client management department.
I've worked in some level of customer service since I was young, moving my way up from cashiering to supervisory and office positions. My positions went beyond simply giving change with a smile and a thank you; for many of my customers I become friend and confidant, a familiar face with whom they could discuss their day and all its ups and downs. In my long tenure at Starbucks I knew hundreds of customers by name, knew their jobs, their children, their lives—I was there to support them beyond a transaction, living up to our core value of becoming a second home. My experience there helped shape me as a person, and I still keep contact with some of my customers and coworkers to this day.
I carried these values over to my volunteering, allowing profession to grow into passion. At the Saturn Wildlife Exhibit, I prepare specimens in an open-air space that allows the public full access to our work. My days are spent speaking to children and adults alike about the exhibit, specimens, and local flora and fauna, stoking enthusiasm and awe for the natural world in the process. My interpretive conversations show a new generation that natural science is fun, exciting, and accessible to everyone.
Beyond my love of working with people, I also have a broad and expansive set of technical skills. Working at the Saturn Veterinary Clinic doesn't just afford me client interaction and puppies to adore: every day I'm on my feet and on the move, dealing with complicated system processes and problem-solving on the fly to help ease the workload of our six doctors. Scheduling, cleaning, pet wrangling, sample collecting—you name it, I do it. I have a knack for wearing many hats, and revel in the challenges of new experiences.
I'd be thrilled with the opportunity to learn more about this internship, and would love to talk to you about the contributions I can make at the Mars Agency. Thank you for your consideration, and I hope to hear from you soon.
Warmest regards,
(name)