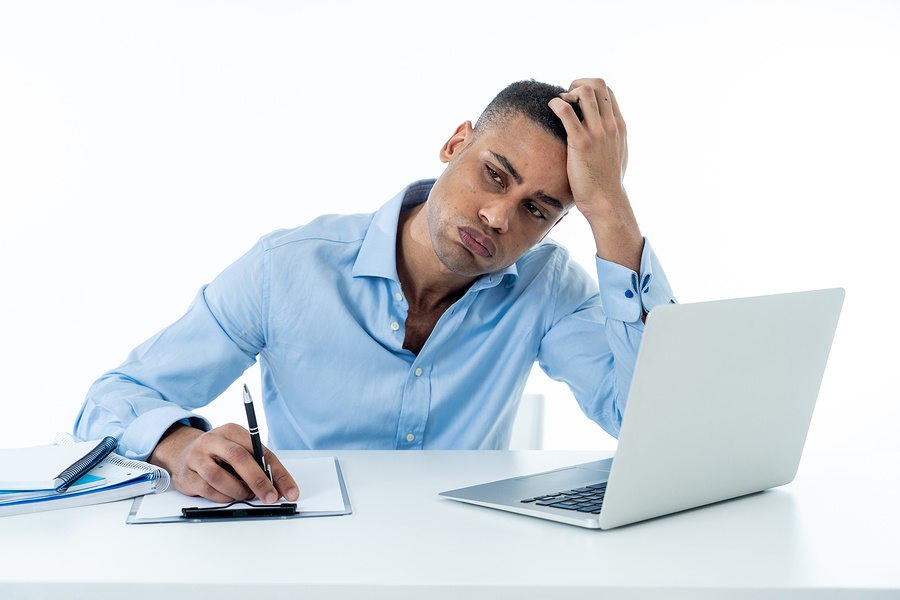 Finding a job in today's digital era can feel like you're traveling through a black hole.
You're sucked into this career space that's twisted and turbulent. Your self-esteem and intrinsic value is being killed as you sit back and go through the motions. You're also bombarding yourself with questions like…
---
Why can't I get a job?
I thought that interview went well so why didn't I get a callback?
Should I earn another degree to land me a better job?
Maybe I'm applying to the wrong jobs?
Do I just suck as a person?
Does any of this sound familiar? Join the tribe!
Job searching or career progression can be an exhausting and daunting task. Essentially, you're navigating a space that you never really learned how to navigate. Despite mainstream educational systems and career programs, there is a fundamental oversight on how each of us are leading our professional development, no matter what career stage we're in.
Getting a job or growing professionally requires work and strategic planning. There's no magical potion that can lead you to extreme job satisfaction or wealth. So, if you come across any videos promising six-figure salaries in less than three months, you're listening to a pool of idiots. The reality is that…
"It takes 20 years to make an overnight success." — Eddie Cantor
There is, however, a pretty simple formula for achieving your career goals that can be accomplished in as little as under a week. If you put in the work daily, you'll witness an upward trend almost immediately in your professional development. If you choose other methods, you may be self-sabotaging your own success by:
Having A Crappy Mindset
If you believe you're a failure, then that is what you'll become. If you believe that there is a light at the end of the tunnel, you'll naturally progress your mind in a direction that favors that result. What are your fears and reservations? How are these factors holding you back from achieving your professional goals?
Just by writing them down, you'll start to break away from your negative thought patterns. You can even come up with a career mantra here.
Relying On Family And Friends For Career Advice
This is a pretty big one. Chances are every person you know has a firm set of opinions on your next career move. Yet, taking their advice can be substantially debilitating to your success. Why? Because every person is different. If you have a parent that's a physician, they'll have a different approach than your best friend who is studying political science.
The cold truth: Your loved ones will not be objective in their career advice. Their unintentional biases may lead to your own career disasters. Since every individual differs in their skill set, strengths, and learning styles, it's obvious why their advice may not be what you truly need.
Skipping Core Steps
There is an efficient way to go about job hunting. It starts with the basics that we're all familiar like cleaning up our resumes and interviewing well, but did you know:
Your resume's format is causing it to get completely tossed?
You're interviewing the wrong way?
You're missing key skills to get employer's attention?
Take me for example, I went from being completely jobless to becoming the Public Relations and Marketing Manager of a nonprofit organization. I was taught techniques that I never learned in college, grad school, or local career centers. It opened my eyes to a completely new horizon of professional development.
You also deserve a chance at success. This is why J.T.'s career growth club is essential. She teaches every professional from any level new tips and tricks to boost their career happiness. Whatever your goals may be—finding a new job, changing career directions, or getting promoted—you can learn the right approach with Work It Daily!